Web Image Optimizer
Corel Photo-Paint comes with a useful Web Image Optimizer that will turn your images into web-friendly files. It has a built-in preview function that shows you what your settings will do to the final output. It also has an array of web-based file formats to choose from, including GIF, JPEG and PNG (among a few more). Each format comes with presets to make your selection easy… and each can be customized to fit the needs of more experienced users.
But one of the most powerful features of the Web Image Optimizer is the fact that it strips EXIF and other meta data from your files. This is important when using photos created from digital cameras… because there is a large amount of EXIF data that is appended to your image that needlessly increases file sizes.
Below is an example of the extra data included in a photo taken with my Canon 10D. Following is the file's meta data after being saved through the Web Image Optimizer.
Before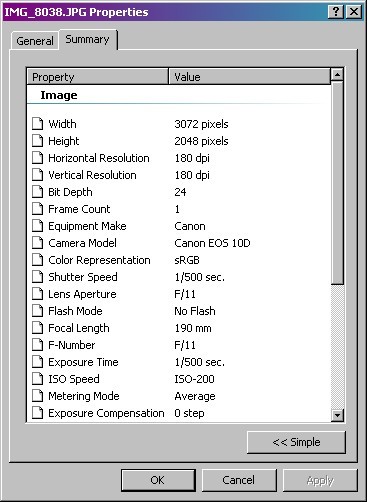 After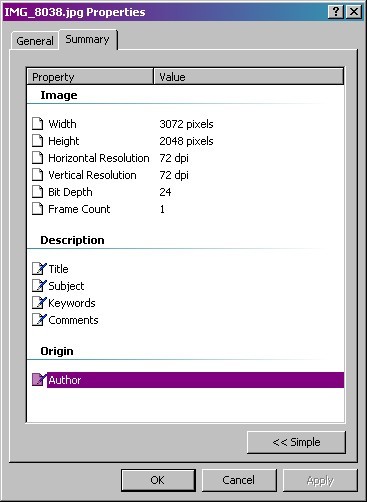 ---

---

Another related product is Rainbow Software's JPG Cleaner.
Series of tutorials to help aspiring graphic designers learn to be proficient in the often-neglected environment of Corel PHOTO-PAINT.

Web Image Optimizer