Adventures with Del
In Memory of Delwin Olson
You don't choose your family, but sometimes you are lucky enough to choose someone in your family as a friend. I knew about Delwin most of my life, but I never had a chance to meet him until a few years ago. The first time I met him, I knew immediately I had made a new lifelong friend. I had never met anyone who viewed the world through an almost identical lens to my own, and it was a wonderful feeling.
I gather from the stories he told me that he was a bit wilder when he was younger. By now he was late middle age with years of responsibilities like fatherhood and work forming him into a mature man full of wit, humility, compassion, and adventurousness. He invited me into his home to share in some adventures together, and I started going to North Dakota every year with an expectation that these annual adventures would last for decades.
I had just been back a month from seeing him when I heard the horrible news that he had drowned in a canoeing accident. It was a shock and a punch to the stomach. My heart is broken not only for Del, but also for everyone else who was close to him. The better the person, the bigger the loss. I know that my Aunt and Uncle are in the worst place any parent can ever be in—but their pain and the pain of others right now is a testament to how well they helped raise such a beautiful person. His daughters now have a giant void in their lives; I hope they can grasp all the wisdom he tried to share and help honor him by carrying on his mission—trying to make little ripples in the world that send out positive messages that help make this world a better place.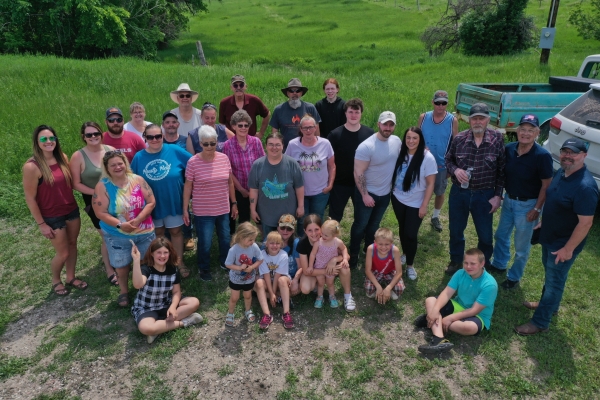 I am going to miss Delwin. He made me laugh so easily. We shared so many quirky traits and views, it was uncanny. I suspect it's because our fathers were brothers who had grown up so closely in the same world of remote western North Dakota. Some of that heritage seeped into us I suppose.
Delwin told me he had moved out of Killdeer when he was young because he felt like there was so much more "out there". But when he matured, he realized that simplicity is often far fuller, far more rich, than the bustling metropolises. He said that Killdeer was in his blood and that coming home was the best thing he could have done.
I too am glad I started coming back to Killdeer. There are many things to love about the place. But I think there is more to love about the people.
Delwin had a plaque on his wall at home. It encapsulates a view that we should all embrace: Dream as if you have forever; Live like you only have today.
I will miss you Delwin. I will forever treasure the adventures and the talks I got to share with you.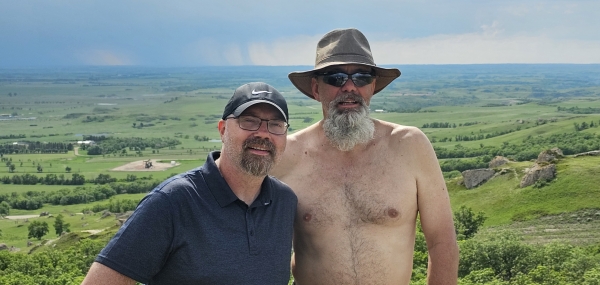 ---
Some more tributes to Delwin:
Obituaries of friends and family of Shawn Olson.

Adventures with Del

Some stories and thoughts related to North Dakota.

Adventures with Del