Adventures with Chris
Last Updated
May 31, 2021
Chris Himes and I started our adventures together as young little boys. As cousins, it's likely our stories started at an age that was erased in the fog of distant innocence. My earliest memories of us are bouncing on our Grandpa Himes' bed and getting chased out by Grandma. All of those earliest memories are at Grandma and Grandpa's.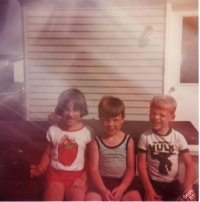 We created "The Explorer's Club" when just a little older. That entitled us to play Hide-n-Seek in Grandma's garden out back, climb the apple trees and sneak into the raspberry patches. I remember that my sister Faith and Chris' sister Robin begged to join our club--I cannot remember if we ever let them be members. But we all played together nonetheless.
As the years passed things changed. During our teenage years our circle of friends and school/church activities probably took our attentions. During that time Chris and I saw a bit less of each other until I discovered basketball. Chris had already been into sports for as long as I can remember, but I never got into sports until the end of middle school. Basketball revived our times together.
As happens, life changed more. I became a father as a teenager and Chris pursued his own life. We still played ball together, but the dynamics changed. Grandpa died. My sister moved away. Mom died. The glues tying the family to all those family weekends and the grandparents' place were not as strong as they had been. For some people those changes spell a drifting apart in families that never comes back together. But that's not what happened with Chris and me.
I cannot pinpoint the moment or time that Chris and I changed from just cousins to actually close friends. Somewhere along the line we just started doing random things together. One week it would be for us to photograph his extensive collections of collectibles; the next it would be to get lunch together and see a movie; the next basketball again; the next some card games; etc. Over the years it became customary for us to play board games on Friday or Saturday nights. Of course, that ended up being our legendary Catan nights. For probably over fifteen years we played Settlers of Catan a couple weekends a month. Chris was the undisputed champion at Catan, winning over half of all our games.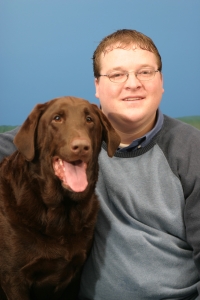 For about a decade Chris had Snickers, a chocolate lab who loved to leave the house generally but often despised coming over on Catan nights. That was because Snickers didn't like Dewey much--our gender-confused golden retriever. We always waited for Snickers to finally teach Dewey a lesson with a good bite--but Snickers rarely did more than growl. Snickers was a bit of a reflection of his master--not prone to violence.
Thinking about all the things we did together, all the talks and adventures, it dawns on me how kind of a person Chris was. He had a kindness about him, a strong willingness to just be one of the guys. Although I'm sure his sisters might have some different stories as siblings might have, I can only remember a single occasion across the decades where Chris snapped at someone in my presence.
Chris loved dogs. And cats. He used to have what I presume is one of the biggest hamster hotels ever to exist. He just loved animals. In the last couple of years he spoiled our dogs Scooby and Sagan--who always loved it when Chris came over (they knew he was here to share some human cuisine with them).
Star Wars. Lord of the Rings. Indiana Jones. Comic books. Marvel and DC. Those were his hobbies. Classic nerdstuff is what he liked. I never did get him to play many video games with me other than Minecraft, though. I guess that's fair since he never got me to do any fantasy football with him.
Chris and my brother Eric often tag-teamed as DJ on game nights (Chris on his Ipad and Eric on his Kindle). Of course we all love music. Chris had a wide range of musical interests, but nothing compared to his passion for Dream Theater.
Life has no guarantees. Unexpected curveballs are inevitable. In the end, all of us have an hourglass chained to our backs. Chris and I had just had a talk about that, about how his parents are getting older. Chris said he needed to find a way to more openly connect with his Dad, spend time with him, get to know him a little better. Not that Chris didn't know his Dad… but there is always this underlying tension between fathers and sons that sometimes makes it hard to communicate openly and easily. I had it with my father for many years too.
That talk will forever be an irony stuck in my heart.
Just a couple weeks after that talk, Chris fell gravely ill. He had shown some signs of fatigue recently but nothing to prepare him for the truth that the hidden ailment was aggressive, end-stage cancer. Shellshock is the only way I can describe the bad news, for both Chris and for all in the family. He didn't deserve or expect this. And for the first time in our lives together, Chris shared with me a hopelessness that just broke my heart. Within two weeks an apparently healthy young man became bedridden, in the care of hospice, then palliative care. He held on for another week.
Today the cancer took Chris away from us.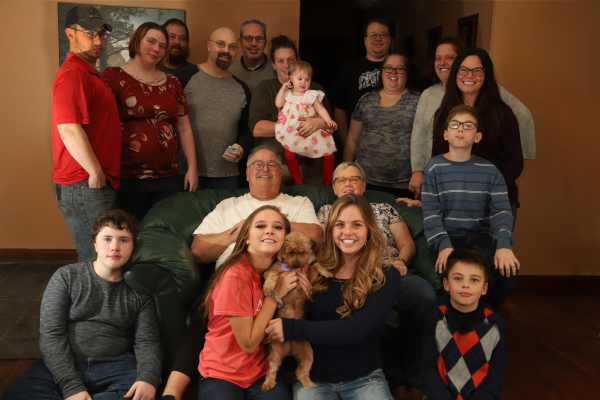 Uncle Bob and Aunt Jackie lost their beloved son. Niki and Robin lost a dear brother. Faith and Eric lost a cousin. Bri, Cameron and Katelyn lost and uncle. And still more people, a good friend.
For me, the loss is a cousin and a friend; and, really, a brother. There are just so many things that won't be normal any more. Going to see new movies or new restaurants or playing old games or getting the gym for basketball or going to Thanksgiving dinner or so many other things… they all suddenly break my heart. I feel like a big chunk of the world just disappeared and took so many things with it.
I love you buddy. I'm sorry this had to happen to you.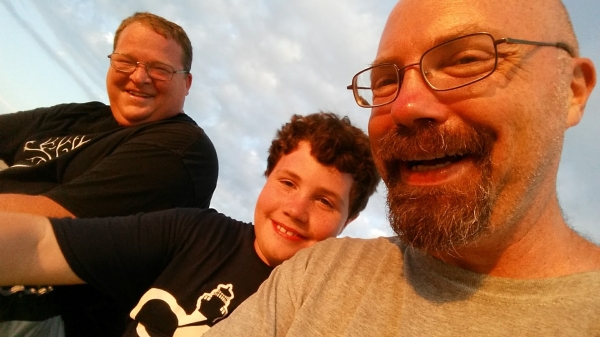 Obituaries of friends and family of Shawn Olson.

Adventures with Chris