Leafhoppers and Treehoppers
These are some leafhoppers and treehoppers I photographed while tromping around the forests around Kansas City, Missouri. I especially enjoyed the large black leaf treehoppers that have evolved to look like black thorns.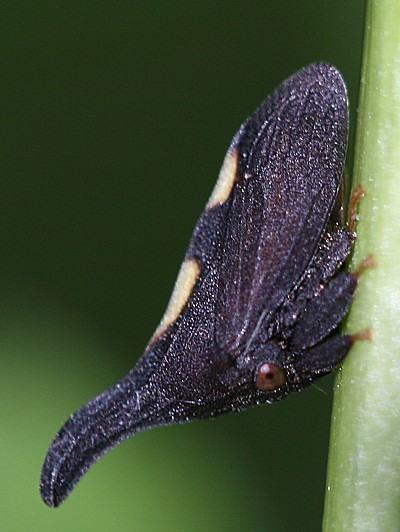 I originally labeled this a leafhopper, but thanks to Dawn Flynn, I learned this:
It is actually a treehopper. The species is Enchenopa binotata. It feeds on butternut and honey locust. Their pronotal horn mimics the thorn on a honey locust helping them to hide from predatory birds.

Dawn Flynn
Entomologist and Curator of Life Sciences
Schiele Museum of Natural History
Thanks Dawn!
See more leafhopper photos.
Photographs of various winged insects.

Leafhoppers and Treehoppers